Spring into the wine touring season by sipping on one of these signature wines that capture the essence of local wineries in a glass (or bottle!).  Explore BC's Thompson Valley, and discover the wide range of cool climate varietals from crisp, mineral rich Rieslings to off-dry aromatics, and well-balanced reds. Get to know the Valley's go-to wines that please every time, and find out why these award winners have become firm fan-favourites.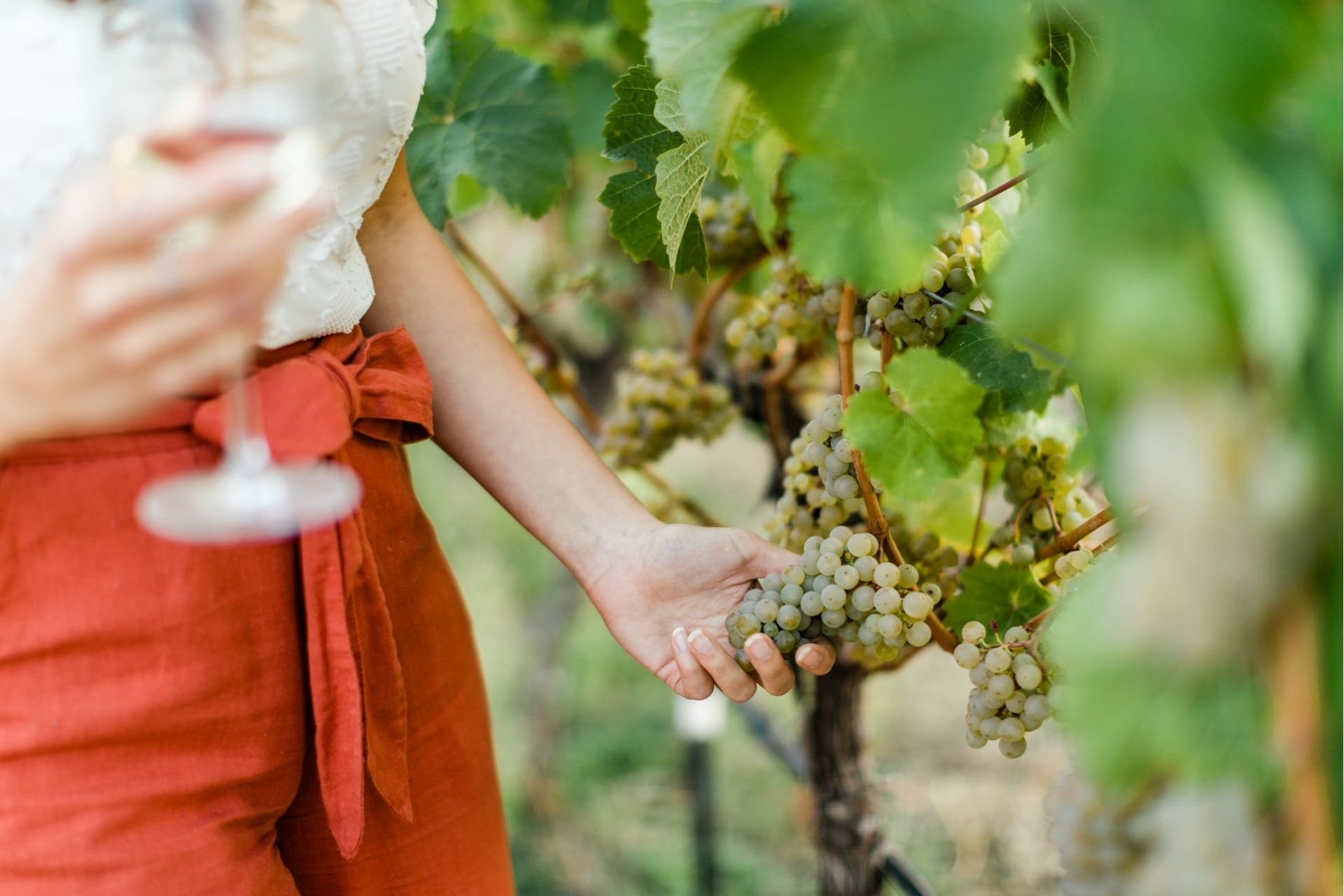 Monte Creek Winery's Must-Try Wines
Chardonnay
Crowd-pleaser Chardonnay is one of Monte Creek Winery's signature wines due to how well this varietal represents the types of wines that come out of the Thompson Valley. "The dynamic soils and cool climate that we have in the Thompson Valley produce wines that showcase fresh acidity, complex minerality, and good structure that allow our wines to age well," says winemaker Galen Barnhardt. 
What kind of notes might you get? Think white fruit, citrus, and a touch of oak on the nose. Taste-wise you might catch a minerality, a zesty citrus note, and subtle caramel flavours from the French Oak. Don't just take our word for it, this varietal has been awarded Gold at the 2022 Wine Align Awards for the 2020 Living Land Chardonnay and another Gold at the 2022 All Canadian Wine Championships for the same wine.
Riesling
Monte Creek is also known for their Riesling, which is a signature varietal in the Thompson Valley that has earned international acclaim. "Riesling is quite a hardy cool climate grape and it thrives in the valley," says Galen. "The lively acidity, crisp minerality and aromatic elements of Riesling really showcase the local terroir." 
Expect tasting notes of bright juicy Meyer lemons and floral orange blossom aromas, with hints of wet stones and crab apples. This fan-favourite has scored some seriously impressive points with professional judges too, bringing in awards such as 90 Points 2021 WineAlign (2020 Living Land Riesling), 90 Points 2021 Decanter World Wine Awards (2019 Riesling), and gold at the 2020 All Canadian Wine Championships (2018 Riesling).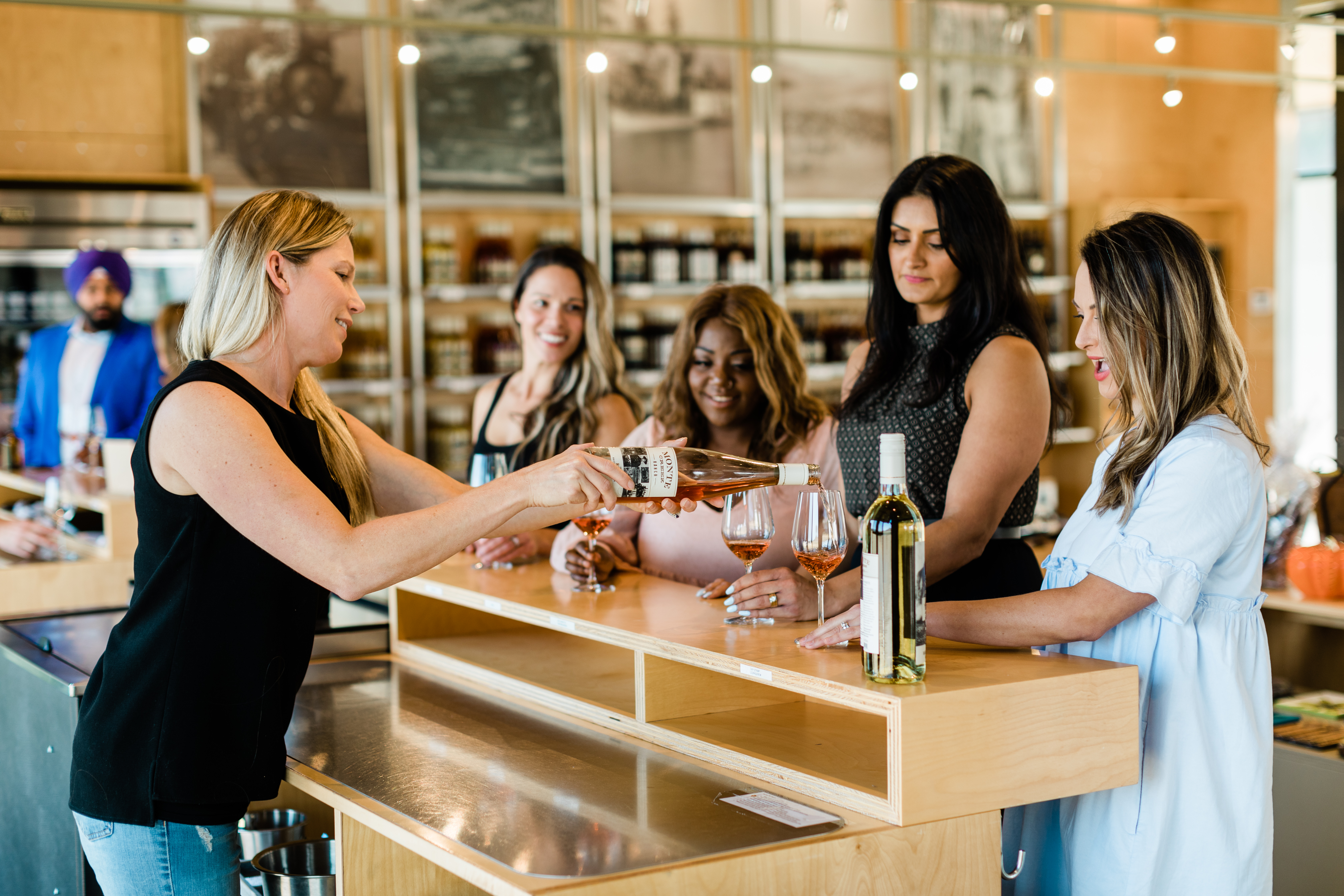 Privato Winery's Must-Try Wines
Grande Reserve Pinot Noir
"Our Grande Reserves are true Reserves, meaning it's aged for three full years prior to releasing it," says Privato winemaker John Woodward. Harvested from the Lake Country area, the single vineyard Pinot Noir grapes are whole-cluster fermented before aging 18 months in French oak, followed by an additional 18 months in the bottle. Taste this flagship wine at the winery and then take home to enjoy now or lay down for another 7 -10  years. 
What are those beautifully aged flavours like? Imagine earthy tones of Morel mushrooms, herbaceous thyme, and wild sage layered with aromas of prune plums and raspberries. An apparent favourite with the wine judges as well, it is a repeat winner of double golds at the All Canadian Wine Championships for several years running.
Bolle Rosa
Add some sparkle to your visit with the perfectly pink and unique Bolle Rosa, which translates from Italian as"pink bubbles". A newer addition to the Privato portfolio, Bolle Rosa tastes like summer in a glass with floral notes of honeysuckle and passionfruit and a fruity lychee and blueberry finish. Made from a proprietary blend of Frontenac Gris, Pinot Gris, and a splash of Merlot, and loved by locals and visitors alike, Bolle Rosa is sure to get you into the summer spirit! Drink this sparkling sipper out on the patio as an aperitif or pair it with fresh dishes like leafy salads, grilled halibut, or roast chicken.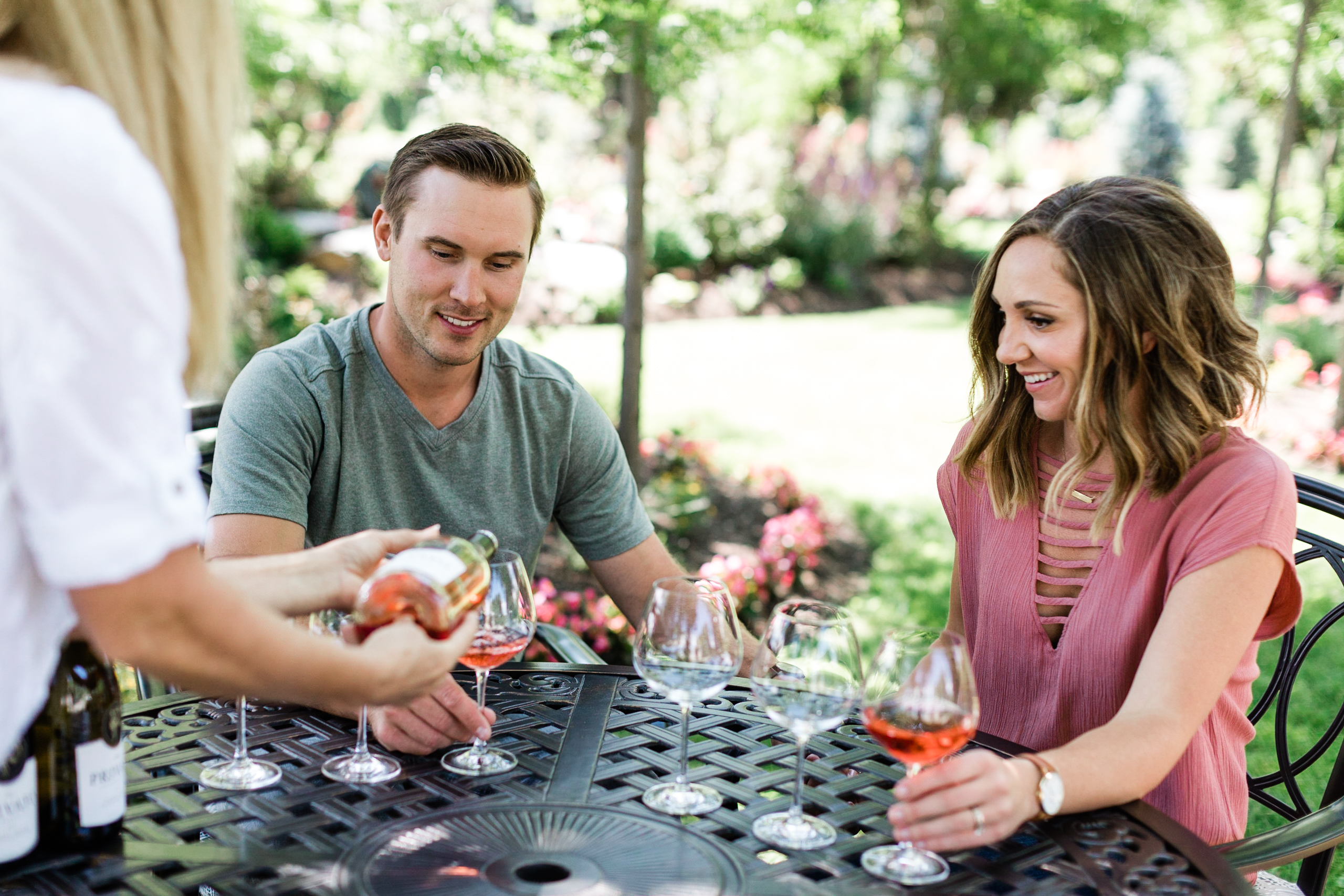 Harpers Trail Estate Winery's Must-Try Wines
Pioneer Block Riesling
A consistent award winner vintage after vintage, "the Pioneer Block Riesling is part of our initial vineyard planting as well as being the first local vineyard focused on Vinifera cultivars," says winemaker Sébastien Hotte of Harper's Trail Estate Winery. "This Riesling is well-established and is now starting to showcase great intensity due to the maturing vines hitting their prime years. The wine offers length and intensity, while retaining freshness and a mineral-driven backbone from the limestone on our property." 
Sébastien likes to encourage people to discover their own tasting notes and pairings ("I find them quite subjective to a time, moment and mind frame," he says). Recognized with platinum at the 2019 Lieutenant Governor's Wine Awards (2018 Pioneer Block Riesling) and silver in the 2021 National Wine Awards of Canada (2020 Pioneer Block Riesling), the Riesling is an aromatic sensation with notes of juicy orchard fruits – picture nectarines and apricots – and hints of jasmine, honeycomb, and tropical citrus.
Cabernet Franc
Another must try fan-favourite that is "more reminiscent of the Loire Valley than any other regions, this wine is able to showcase fruit-driven and precise versions of this cultivar," says Sébastien. "Normally known for warmer areas with longer seasons, we are able to adjust our farming practices to work with this grape regardless of our cooler and shorter season. We're the only ones that grow this locally." Nuanced and perfumed, the 2020 Cabernet Franc has been described as having raspberry, floral tones with hints of graphite. Previous vintages have earned accolades including a gold at the 2021 All Canadian Wine Championships (2019 Cabernet Franc), a gold at the 2021 Decanter World Wine Awards (2019 Cabernet Franc), and a silver at the 2021 BC Lieutenant Governor's Wine Awards (2018 Cabernet Franc).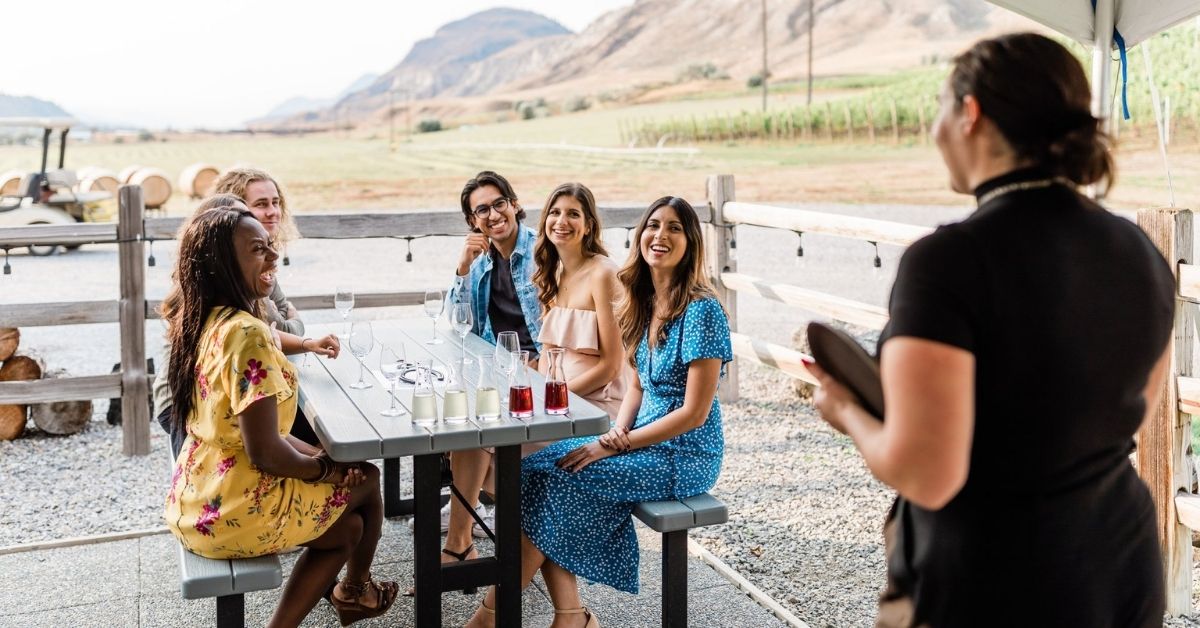 Ready to taste these signature wines for yourself?  A warm welcome awaits at Privato, Harper's Trail, and Monte Creek wineries, where you'll find these fan-favourites and so much more. Follow the Kamloops Wine Trail to discover why BC's newest wine region is already an award-winning addition to the Canadian wine scene.