The Gift of Love this Valentines Day
Have you ever wondered why people often associate wine and chocolate with Valentines Day?
Well, notwithstanding that they both taste great, and wrap up so beautifully, both wine and chocolate, historically have been considered as aphrodisiacs. It is true, wine (in small amounts) and chocolate can increase one's libido. Both have a compound that can stimulate a chemical in the brain that may increase arousal.  Although most researchers believe that the amounts are too small to have a measurable physiological effect, no one can deny the psychological effect that this passionate pairing can induce.  Add some roses, and you've got the ultimate gift of love.
That said, pairing wine and chocolate can be a bit tricky, and on this day of love, you don't want to gift a pairing destined to fail…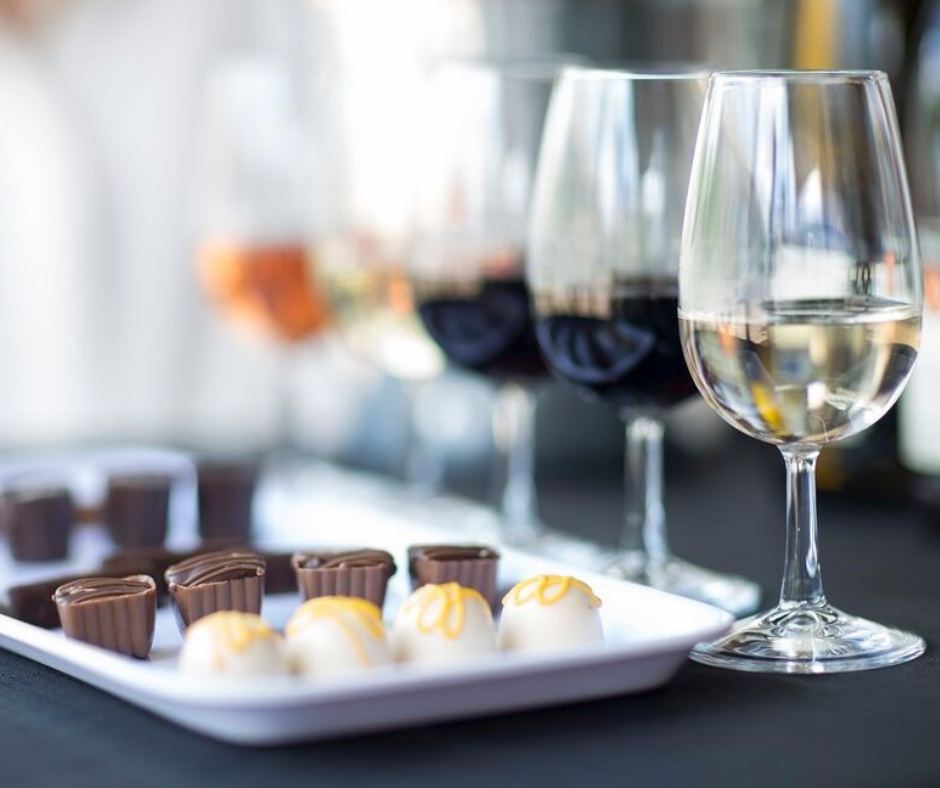 Below are some quick tips to help ensure your wine and chocolate pairing will deliver the love you intend.   In matching wine with chocolate or any dessert for that matter, the key to success is that the wine should be a little sweeter than the desert, and the intensities should be similar.   Try to match lighter more elegant chocolates with lighter-bodied wines.  Likewise, the stronger the chocolate, the more full-bodied the wine should be.

Below are some pairing options that are sure to melt some hearts this Valentines: 🥰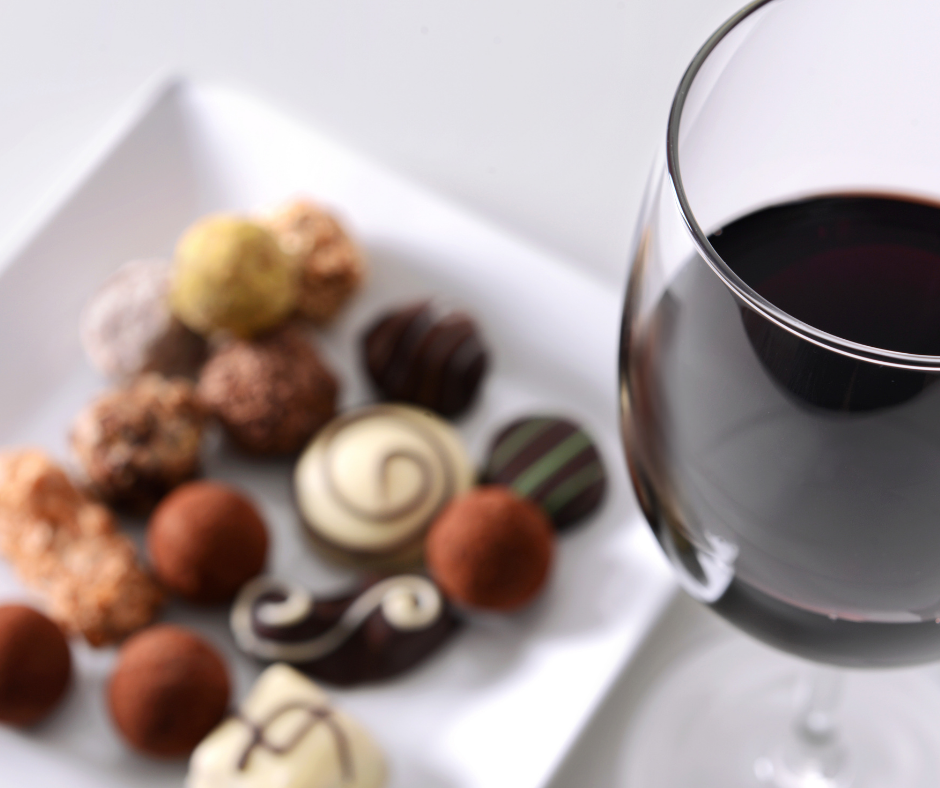 Dark Chocolate:  The bitterness in dark chocolate should mirror that of wine and is what you want to pair to.  Red wines with some residual sugar will work best.  A cabernet sauvignon, a jammy shiraz/syrah or a zinfandel with higher residual sugar come to mind here. Port or port styled red wines are a classic pairing with dark chocolate and truly a match made in heaven.
Milk Chocolate: The extra fat/cream content in milk chocolate makes it a little easier to pair with wine.  For red, pair with a medium-bodied Pinot Noir or Merlot.  If white is your drink of choice, I would suggest a Gewurztraminer or Pinot Gris to wrap with your milk chocolate delights.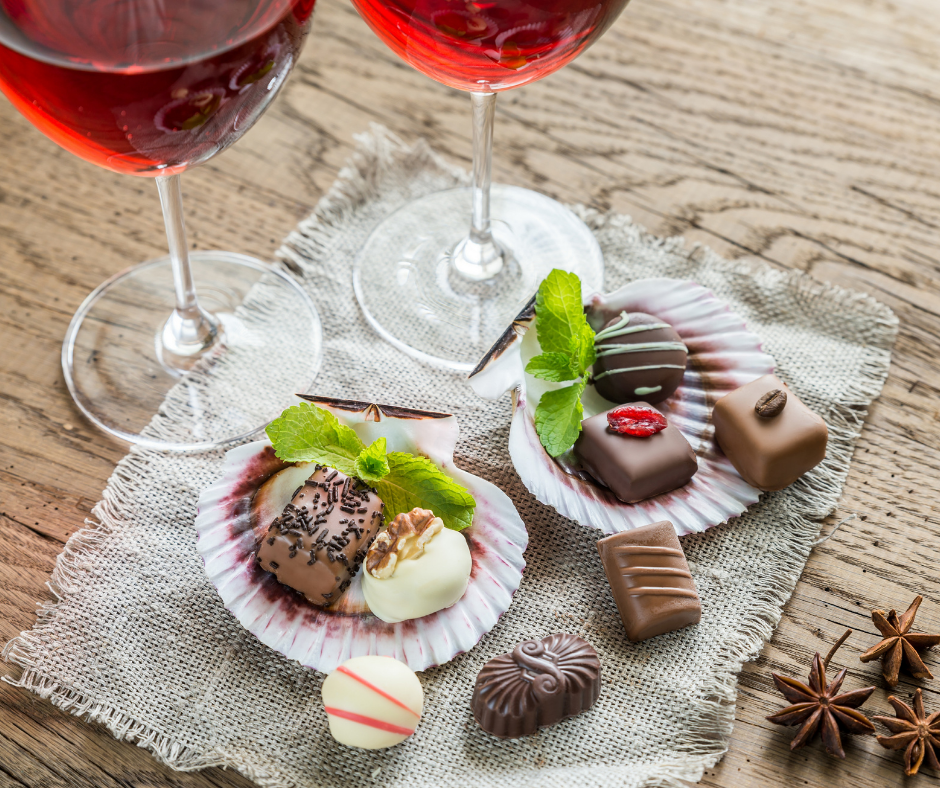 White Chocolate: With a more buttery flavour, white chocolate pairs really well with a sweeter rosé, late harvest or icewine.  Sparkling is always a safe bet.  You won't go wrong with an off-dry sparkling wine to pair your white chocolate with this Valentine's Day.
Chocolate with Berries:  Tougher to categorize this one as it depends on the type of chocolate and what kind of berries are involved.  Your safest bet is to go with a local sparkling wine or medium bodied Pinot Noir. 
Whether with milk, white or dark chocolate,  check out the local wine offerings on line or in store to find the perfect pairing and this Valentines Day.