TASTING ROOM ASSOCIATE : MONTE CREEK WINERY
About Us:
Just a short drive outside Kamloops city limits, off Highway 1, the winery and vineyards, straddle the Thompson River making for a breathtaking view. Monte Creek Winery is producing world class wines in the Thompson Valley, and is a must-see tourist attraction.
We are looking to add some awesome people to our Tasting Room team for our up-coming season. Monte Creek Winery offers a friendly, positive, and passionate environment, and we are looking for likeminded people who believe they have what it takes to join the Monte Creek Winery Team.
Role:
Create an experience for our customers, and not just any experience we want people who know how to make our customers smile, laugh and maybe even snort from time to time.
Pour wine for our customers. Step 1 is so much easier after step 2. We offer our guests tastings, so they can experience firsthand what we are so excited about.
Sell our wine. The best part about visiting a winery is you get to try the wines before buying them. As we offer a great selection of wines, it should be a breeze. A big part of selling our wine is knowing all the details and we are dedicated to making sure you have what you need to do this.
Skills & Requirements:
Must be of legal age to serve alcohol in B.C.
Willing to get, or already hold a current BC Serving it Right Certificate
A love of wine and all things wine related is a helpful asset
Experience with POS (cash till) is useful
You don't need to be a body builder, but you do need to be able to move a 30lb case of wine.
Positive attitude. Because life is so much better with one.
Team player. Because work is so much easier if you are one.
Hard worker. Because the everyday is so much more meaningful when we do.
Perks:
The view, every day you get to look out at one of the most beautiful views in the Thompson Okanagan.
Employee tasting room discount. Say yes to discounted wine and merchandise!
The opportunity to make extra in tips. Dazzle those guests and you will see more dough in your pocket
Flexible schedule, we are all for work – life balance.
Our restaurant offers discounted staff meals on or off your shift, this includes your friends or family if you are with them.
In-depth wine training and wine tastings. You will walk away with a wine education and be super knowledgeable at your next dinner party!
Apply today by emailing your resume to info@montecreekwinery.com.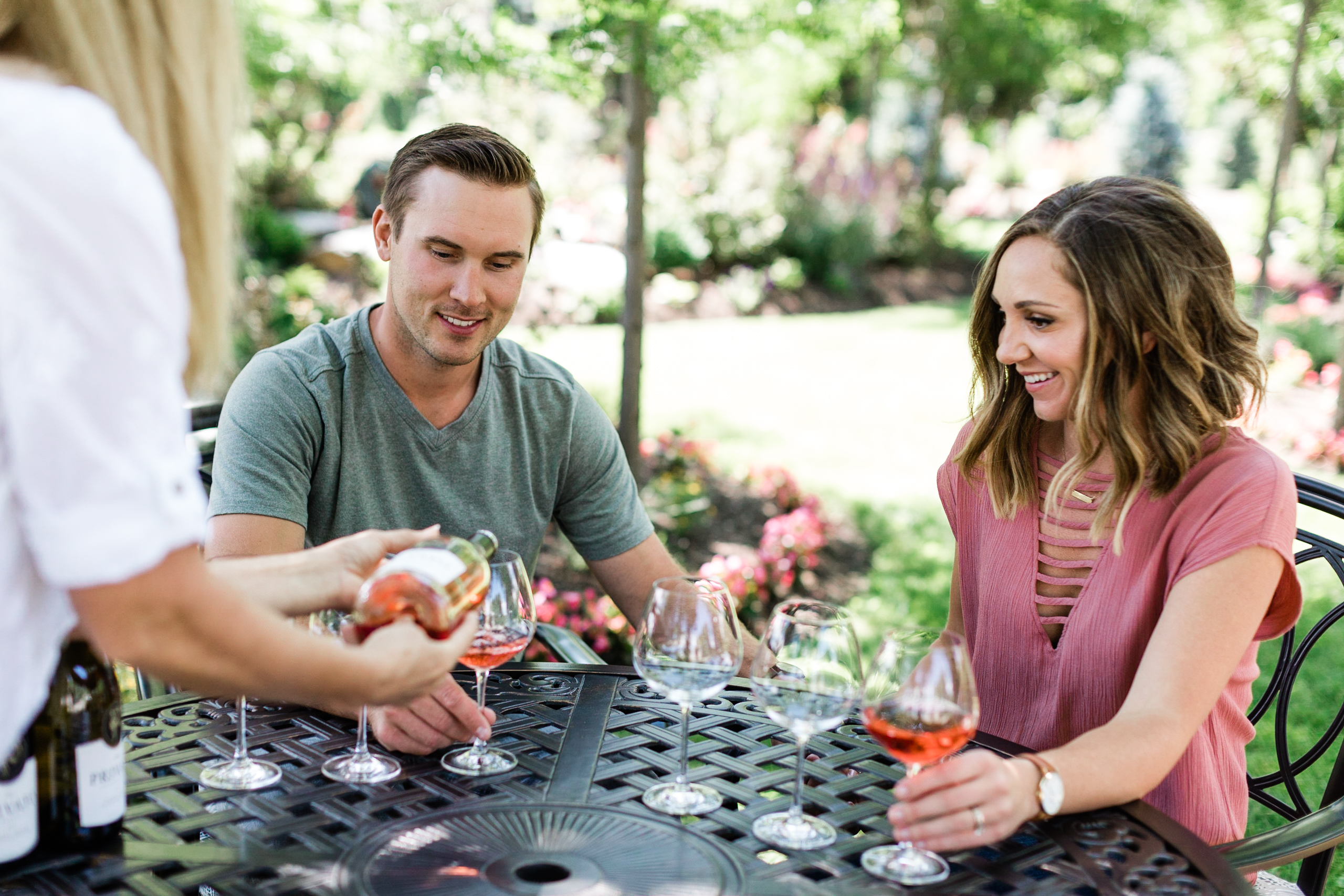 TASTING ROOM HOST: PRIVATO VINEYARD & WINERY
About Us:
A hidden gem in the heart of BC's exciting new Thompson Valley wine region, Privato Vineyard and Winery is a family-owned boutique winery dedicated to the production of traditional Burgundian styled wine.  Handcrafted in small quantities, Privato offers among the best of BC in small lot Pinot Noir and Chardonnay. Woodward Cider Co is a rapidly growing craft cider company owned by the three Woodward brothers.
Role Purpose:
Together this group of Companies are in a growth phase and are seeking energetic and qualified individuals to join our team as Tasting Room Ambassadors. Candidates will be required to perform all ambassador activities in the Tasting Room and outdoor lounge. The candidate must be versatile, flexible, have an enthusiastic demeanor with staff and clients for support in all sales and service channels and have a willingness to "pitch-in" in a constantly changing environment.
Growth Potential: We hire keen and enthusiastic people. This role has the potential for growth into a variety of other positions. If you have an enthusiastic and outgoing personality, a passion for the wine and cider industry and have a desire to be an integral part of our success, you may be the newest member of our team.
 Key Responsibilites:
Customer Service & Sales

Provide an exemplary tasting room guest experience including hosting wine tastings and sharing knowledge regarding our wines, winery and vineyards as well as ciders and orchard.
Conduct winery tours for visitors, wine club members and VIP guests with confidence and enthusiasm.
Promptly reply to tasting appointment inquiries and schedule appointments
Working closely and cooperatively with wine tour companies
Selling wine and cider

Promoting the wine and cider club
Communicate Privato's winemaking style, operations, and deliver a memorable experience to the guest's knowledge level.
Assist with bottling, grape picking, gardening as required.
Assist with selling Christmas trees during the Christmas season.
Other tasks as required.

Cash Handling and Point of Service Operation

Proficient use of our POS (point of sale) system for sales, returns and cash out procedures.
Proficient use of our online reservation system (TOCK)
Assist with shipping orders and fulfilment.

Sanitation and Safety

Maintaining the cleanliness of the hospitality space including tasting rooms, patio, walkways, restrooms, and picnic area.
Ensuring the tasting bars are well stocked, free of clutter, and ready to receive visitors.
Follow all safety and sanitation requirements set forth in our Covid-19 Health and Sanitation Plan
Attend regular safety meetings.

Brand Ambassador Tasting Room, Lounge & On and Offsite Event Support

 

Provide an exemplary tasting room guest experience including hosting wine and cider tastings and sharing knowledge regarding our wine and cider, winery, cidery and vineyard.
Offer the highest level of service and provide a warm engaging and memorable experience to all guests.
Regularly host the public, trade, and media in the Tasting Room during the open season
Support the Hospitality team in service and execution of events.
Follow event policies and procedures.
Attend pre-shift and pre-event meetings with management.
 Qualifications & Experience:
Mandatory:
Serving It Right Certified
Outstanding verbal and written communication skills
Passionate about offering high levels of customer service; wine service skills are considered an asset.
Excellent core computer skills (MS Office Suite, WordPress); basic graphic design skills are considered an asset.
Ability to quickly master new e-commerce tools, or solid competency using industry standards (WineDirect)
Meticulous attention to detail
Professionalism, maturity, grace and confidence
Project a polished and professional outward image in both dress and manners
Comfortable presenting in front of large groups
Ability to multi-task and manage competing demands in a fast-paced work environment.
Ability to work evenings, weekends and holidays and all events on and off site.
Able to safely lift up to 23 kg / 50 pounds
19+ years of age & a valid BC Driver's License
A competitive compensation package will be based on experience and education. Please forward a resume and cover letter to Debbie Woodward at dwoodward@privato.ca.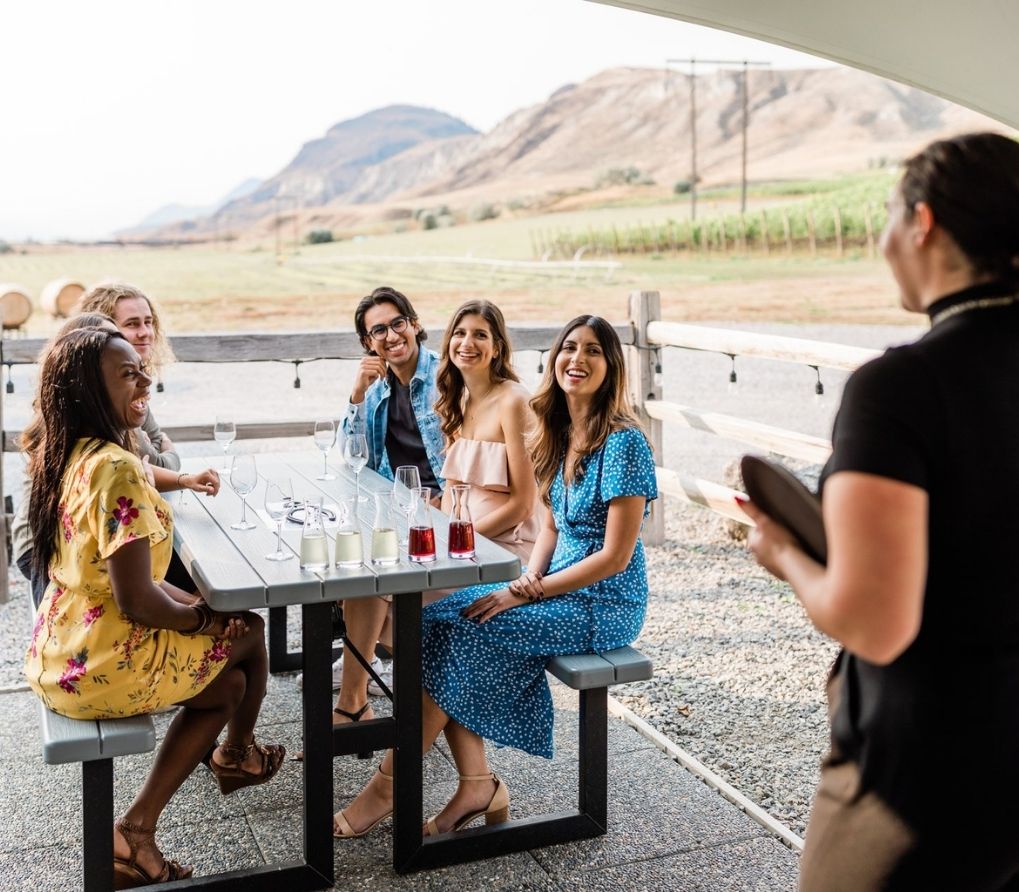 TASTING ROOM ASSOCIATE: HARPER'S TRAIL WINERY
April to October 2022
About Us:
Located in the heart of the Thompson Valley, Harper's Trail is a small family-owned winery producing amazing award-winning estate wines! We are a seasonal, high-paced business with a need for staff that can work not only during the week, but weekends, holidays, and evening events as they occur.
If you're 19+, friendly, fun, responsible and have a passion for wine and want to work with a small team that feels like family, we want to meet you! Knowledge of the industry isn't necessary, but a willingness to learn is! Customer service and retail sales an asset.
 JOB DUTIES:
Always provide a high level of customer service
Follow all Provincial COVID mandates set forth to govern the wine industry
Follow all COVID precautionary measures put in place by ownership & management
Introduce guests to our wines by guiding them through the tasting experience
Answer the phone in a professional manner
Perform open and closing duties as well as general day to day cleaning
Provide support for off-site events
SKILLS AND ABILITY:
A current Serving It Right certificate
Strong communication skills
Self-initiative and self-motivation
Ability to work in a team environment
Ability to lift and move 40lbs and be on their feet for most of their shift
Ability to work Saturdays, Sundays, and holidays with flexibility for weekdays
Reliable source of transportation. No bus service to the winery!
 Please send Resumes to:
Vicki Collett – Owner | vcollett@harperstrail.com
Only successful candidates will be contacted.